Our Master Roasters have perfected the craft of artisan coffee roasting. They meticulously roast all of our organic coffees, ensuring that each bean reaches its full flavor potential. The result of their hard work is a cup of coffee that's enjoyably smooth from the first sip till the last drop.
It Starts With A Great Bean
Great coffee begins with high-quality coffee beans. At Golden Valley Farms we search out only the highest quality and unique green coffee beans from the best growing regions in the world. Equally as important as selecting the beans, the next step to great coffee is roasting them. Every batch of coffee is prepared through the artisan roasting method. What does that mean? It means that every roast is given ample time for a full spectrum of flavors to develop.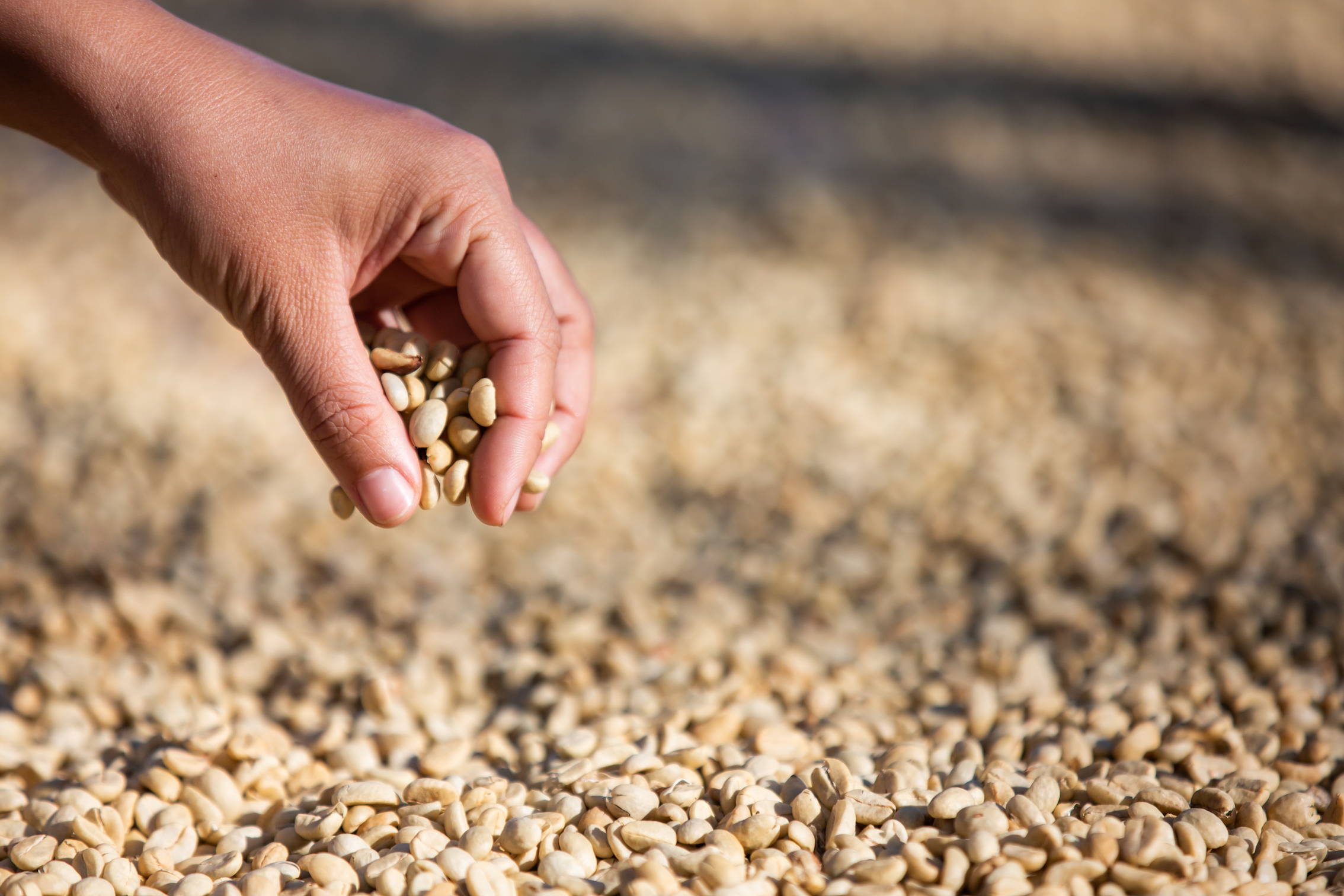 Did you know that a coffee bean's color starts out as a shade of green?
The Art of Coffee Roasting
Meticulous attention is paid to every roast to control variable factors such as temperature, flame, and duration of roast. Trials and experience have given us the knowledge to best control these variables. Our background knowledge of the green coffee is vital in maximizing the flavor profile of each distinct coffee varietal. After each roast, our cupping team evaluates the characteristics of each batch to ensure it meets our high quality standards. Once the roast receives the seal of approval it goes to our packaging department and then it's ready to ship. We take tremendous pride in our coffee every step of the way. Our ultimate goal is to produce the best-tasting coffee for our customers. Enjoy!